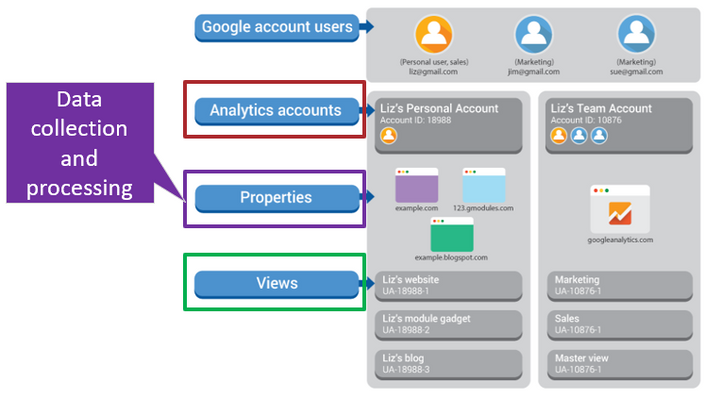 Universal Analytics Setup Mastery Course
Learn a step-by-step process for improving your data quality, business insights and KPIs.
Your Instructor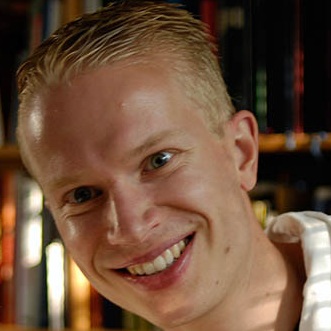 Hi, I'm Paul Koks, Founder of Online Metrics. You might know me from the in-depth guides and 259,225 words I've shared on Digital and Google Analytics. In addition, I've helped companies of all sizes and individuals use data to make smarter data-driven business decisions.
In this course I will teach you all that I have learned about auditing and setting up Google Analytics in the most effective way. So that you gather powerful data to improve your business insights and KPIs!
So what exactly will I be covering in this course?
"Data is useless if it doesn't help you improve your customer and business insights and KPIs."

At least 90% of the Google Analytics setups that I've seen, lack in one way or the other. And there are no exceptions, painful mistakes are found in accounts from companies of all sizes.
One critical issue can ruin all efforts you put in optimizing the ROI of your campaigns and site.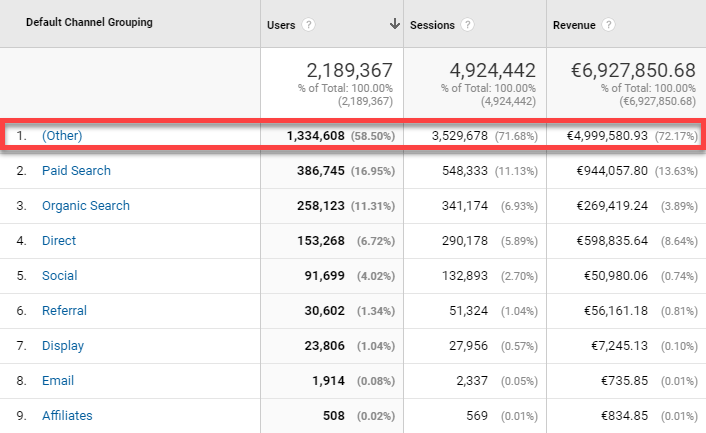 This self-paced course will walk you through every step in auditing and improving your Google Analytics setup. From setting up a solid measurement strategy to fixing critical issues and collecting useful data based on proven Analytics strategies.

So that you can make smarter data-driven business decisions and improve your KPIs.
This course suits you if...
You are relatively new in this field and want to put in the work to gain in-demand skills.
You want to get the most out of your Google Analytics setup.
You want to improve the KPIs for your organization or clients.
You (want to) offer audits and setups as a service or need to provide reports to your clients.
You want to polish your Analytics skills and keep your knowledge up to date.
Here's a breakdown of the modules:
Module 1: Measurement Plan
Identify your "Why" and set up a measurement plan first.
The role of business objectives, goals and KPIs.
Several examples to get started or improve your existing measurement plan.
Module 2: Tracking Code
The basic tracking code and different options for implementing it.
Tracking code enhancements.
How Google Analytics and cookies work.
Recommended tools to perform tracking code scans.
Module 3: Account Setup
How to define a Google Analytics account structure that best fits your organization.
Best practices for the account, property and views setup.
Introduction to filters and recommendations on how to get started.
How access rights work, including strategies to protect your data and collaborate in the best possible way.
Module 4: Campaign Tracking
Master the ins and outs of campaign tracking.
How to recognize and solve campaign tracking issues.
How the campaign timeout setting can make or break your data insights.
Module 5: Event Tracking
Introduction to event tracking.
Best practices for event tracking structure and how to demystify it.
What you should know about interaction and non-interaction events.
Event tracking and Google Tag Manager.
How to automate (parts of) the event tracking setup.
Module 6: Conversions
Why you need macro and micro goals.
Deep-dive into setting up goals and funnels.
How to define meaningful goal values.
What you should know when using goals and ecommerce at the same time.
Best practices for enhanced ecommerce implementation.
Module 7: Data Integrity

Ten data integrity checks that everybody should do.
How to identify crucial data integrity issues.
How to fix data integrity issues.
Module 8: Integrations
How to enhance your insights with several Google product integrations.
Best practices for configuring the most common integrations.
The role of non-Google product integrations.
Module 9: Advanced Configurations

Deep-dive into regular expressions and advanced filters.
When and how to set up subdomain and cross-domain tracking.
Content grouping and how to set it up for behavioral analysis.
High-level optimization with default channel grouping.
Why and how to best define calculated metrics for your organization.
Module 10: Advanced Measurements

Virtual pageviews vs. events.
How to enhance your data and insights with custom dimensions and metrics.
How to get the most out of the custom data import function.
Step-by-step guide to get started with remarketing.
User-ID in Google Analytics.
What's included?
70 Video lessons (7 hours) - intro module and ten core modules all in bite-size lessons.
Quizzes - enhance your learning experience with challenging quizzes after each module.
Additional resources - further your skills in directly related areas.
Bonus resources - additional course material, section expands over time.
Private LinkedIn community - ask your burning questions, connect with peers.
Course certificate - real-life Google Analyics audit exam to test your new skills.
Life-time access - learn and revisit the material when it suits you best.
Free updates - all future updates to the course are included.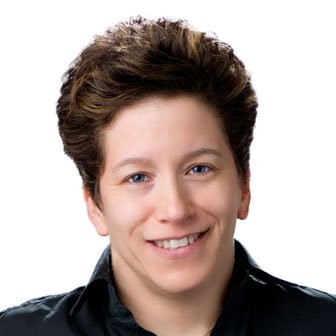 "I would recommend this course to anyone who works as an analyst currently, looking to make a career change, as well as those who want to enhance their knowledge about what analytics is and the great impact it can have on your business. An investment in this course not only helps you to position yourself as a well-rounded analyst, but also gives you the tools to get the most out of Google Analytics."
- Deb Hawkins, Web Analytics Specialist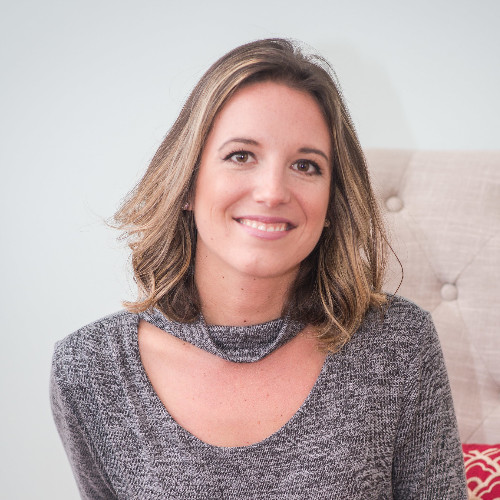 "WOW! This is the most comprehensive and easy to follow analytics course that I have ever taken. The material is easily digestible - even for those who aren't super tech-savvy. Just follow Paul's instructions and he tells you everything - from setting up your account to analyzing it. This course is great for any online business owner who KNOWS they need to understand how to make business decisions based on their digital marketing efforts."
- Lindsey Weissert, Small Business Owner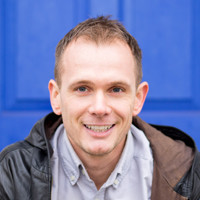 "The best thing for me is that it's so comprehensive. It's like having my own Google Analytics library. One that has filled in those knowledge gaps that I knew I had, and those that I didn't realise I had. It covers all the basic stuff that I can use to remind myself/educate others, all the way through to advanced features that will help measure and optimise my clients' websites. I also really like the fact that there's zero waffle – every word in the video is relevant to the topic, which helps me do my work faster. For online learning, I usually prefer to scan a 'how-to' guide than watch a video, but the fact that these modules are bite-size means they're perfect for me."
- Steve Kent, Website and Digital Content Manager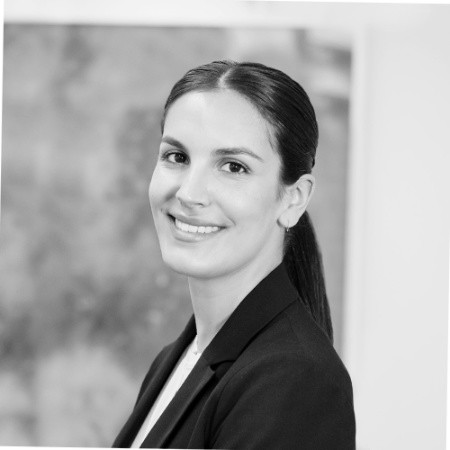 "This is a jam-packed course with new learnings every minute, which suits my busy schedule well. Paul excels in explaining the complex subject of web analytics with clear examples and great professionalism. I strongly recommend the course to anyone who wants to take their Google Analytics skills to the next level. My only regret is I didn't do it sooner."
- Lisa Walder, Head of Digital Analytics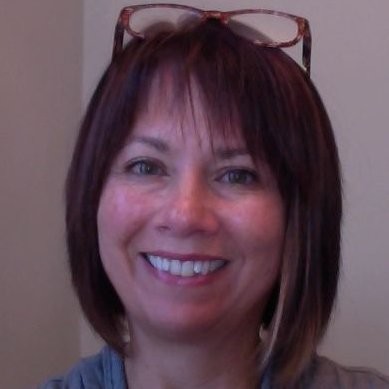 "Before taking Paul's course, I knew about filters, UTM tagging, events, goals – and found I didn't know as much as I thought I did! Very worthwhile. And the bite-size sections were easy to fit into a busy day."
- Terry Lassen, Content Marketer / E-Commerce
"The course was very informative and detailed and I enjoyed the pace at which Paul teaches. The course structure touches on all of the essential topics in GA including advanced features. I recommend this course to anyone looking for a complete understanding of GA and to integrate analytics for their website."
- Philippe Kotar, Digital Analytics Implementation Specialist
Frequently Asked Questions
When does the course start and finish?
The course starts after you've signed up and never ends! It is a completely self-paced online course - you decide when you start and when you finish.
How long does it take to complete the course?
I recommend taking the course over two to four weeks, so you have time to apply the lessons to your own or clients' account. That being said I've seen people complete the course in less than a week and others that spread the lessons over a couple of months.
How long do I have access to the course?
How does lifetime access sound? After enrolling, you have unlimited access to this course for as long as you like - across any and all devices you own. And all future updates are included!
Do I receive a certificate?
Yes, you will receive a course certificate after you have gone through all course material and passed the final exam.
How do I convince my boss to sponsor me?
Great question! In many cases employers pay for the course. Here are some thoughts:
- You'll empower and inspire those around you with fresh insights and updated knowledge.
- You'll be able to take on more responsibility and/or new projects.
- You'll make better data-driven business decisions that generate additional revenue.
What if I discover a mistake or want to comment on the material?
Great, I'd really love to hear from you. Drop me a line
here
.
What if I am unhappy with the course?
We would never want you to be unhappy! If you are unsatisfied with your purchase, contact us in the first 30 days and we will give you a full refund.
Have another question?